BritishHookups.com
You know what you find on BritishHookups.com? Nothing, nada, zilch. This is the lamest hookup dating website you can join. We can't really say anything about the fake profiles because we aren't really sure that there are any. No action on the website, no action for us. It is a lose-lose proposition, without any proposition at all. We sent out a ton of emails to the profiles we saw and got nothing. It was like silence on the other end. Poor advertising, poor marketing, whatever it was there is just no one who is interested in the guys on this site.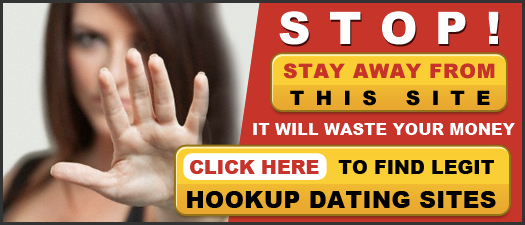 You need not worry about your profile on this site because the two people who are on it don't care about who you are. The two that are on it are probably just a scam, or a guy in girl's clothing who has tried everywhere else. It may have had some people at one time, but the mass exodus was probably because they have sold all the information from their clients without any heads up or consent. Basically, what you pay for is a whole lot of nothing, but getting your information passed around to everyone who wants to see it. There aren't any women looking to hookup on this site. There are guys looking for someone who isn't available. The worst of the worst, this one really was a huge disappointment.
Save your money with this one. We recommend that you put yourself on a site or two, but this one should be the very last one to consider. We wouldn't recommend that you join it even if it was free. All that we got from it was a lot of junk email and no reply from those who we actually did try to reach out for. On our scale of one to ten, we didn't even bother rating this one.
Social Share