ShagAHolic.co.uk
What is a shag? It is a lay, but that is not what we found on this site. No one we contacted turned out to be the real deal. The site was loaded with profiles that were so unreal it was laughable. The pictures were explicit, or way outdated, making them look nothing more than ridiculous. You have to sign up to be a member, but after we did, we quickly found out that this site was nothing more than a waste of time. It wasn't girls looking to hook up it was call girls looking to make some money. Since we already knew that it was easy for us to spot, but to be honest, there probably aren't many men who can't spot the scam with this one.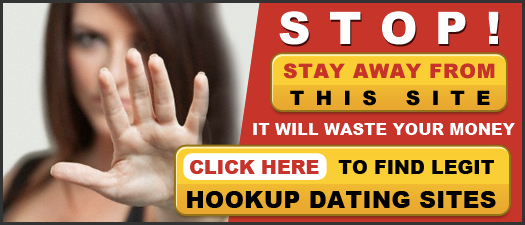 The website was so remedial it looked like my two year old niece constructed it. Poor graphics, it was completely not user-friendly, in fact there was nothing inviting about it at all. There wasn't any annoying pop up ads to deal with, with good reason, not even advertisers wanted to use this site. The only thing that we can gather is that is was paid for either on the backs of the escort scam profiles, or through the amount of private information they were sending along to other clients. There was definitely a hidden source for funding because it wasn't possible that it would the people who were on it. One look and you knew right away it was a waste of your time. They got our first payment, but like other people who sign up, that was probably the end of it.
This is not a site that we would ever consider to recommend to anyone. There was no hookup to be had. We couldn't even find anyone that was real enough to contact, so we didn't. There wasn't any problem with non-answering because we didn't even find anyone that looked worthy of sending the initial email. This site was a complete and utter let down. It had scammer written all over it. Fake as fake can be, no false hope, no hope at all.
Social Share